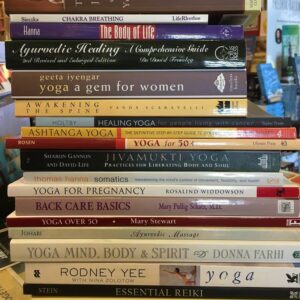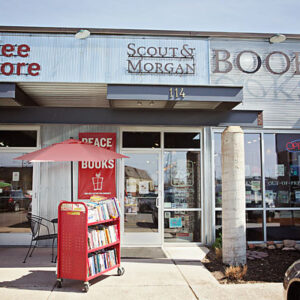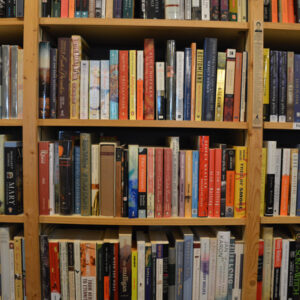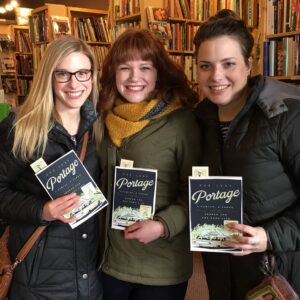 Sell your books with Scout & Morgan Books! We pay cash and offer trade-credit for your gently used books. Before bringing your books to the bookstore, here are a few things that are helpful to know:
Do Call Ahead
While you don't need an appointment, we suggest that you call the bookstore to confirm that there will be a book buyer available on the day you want to come in. Simply call 763-689-2474 and ask, "Is there a book buyer available today?" Please note that there is not a book buyer available on most Sundays.
Bring your books to the store. We will let you know how long it will take to evaluate your books. During this time you are welcome to browse our books or grab a cup of coffee from City Center Cafe. Please know that our customers making purchases have priority and any books that we are unable to buy must be taken with you on that day and cannot be left overnight.
We evaluate your books based on condition, our stock levels, as well as the selling history of the book. Books that we choose to buy will be totaled and you will be made a cash offer and a trade-credit offer. Your trade-credit offer will be approximately 40% of our selling price and the cash offer approximately 25% of our selling price. Trade-credit may be used to purchase books that are in-stock and on our shelves.
What We Do Not Accept
Please sort your books and do not bring any of the following: Mail order book-of-the-month club editions, Harlequin Romance,  college textbooks,  audio books, former library books, magazines, encyclopedias, automotive repair manuals,  Reader's Digest Condensed Books, comics,  cassettes, VHS or DVD movies. In addition, we do not purchase books that have odors from smoke or mildew or that have stains from food or beverage. While names and inscriptions are acceptable, we do not purchase books with excessive highlighting or underscoring. Hardcover books must have their dust jackets if they were issued with one and paperbacks must be free of creases and cracked or broken spines.
For mysteries, thrillers, and general trade fiction, we will not buy the hardcover edition if the book is currently available in a paperback edition. Signed books, desirable first editions, classic literature are exceptions.
Some books such as travel guides, business and investing,  political books, test taking guides and computer books become dated and obsolete quickly. We generally do not buy these if they are more than a year old.
Desirable Books
While we look for nice books in all subject areas, we have special interest in Minnesota and Regional History, Hunting and Fishing, Science and Natural History including field guides;  Poetry, Philosophy, Cooking and Writing about Food;  United States and World History, Military History, Religion and Theology including World Religions;  Art and Fine Craft Books, Economics and Political Science, Travel History and Memoir, Alaska and Polar Expedition, Current and classic children's books especially Newbery and Caldecott winners;  Leather bound and fine bindings including Easton Press and Franklin Library;  Western Americana including Women & The West, and Scandinavian History.
We also purchase large libraries and collections and are willing to travel if the collection is desirable. If you have any questions about your books please call us. We are happy to help!